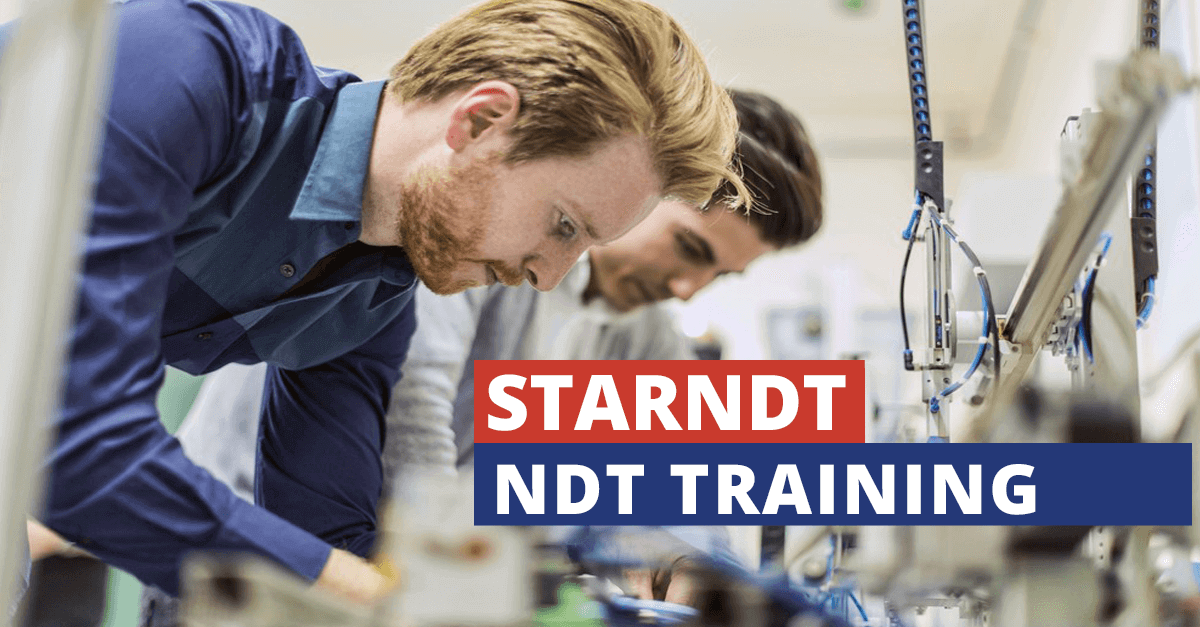 NDT CERTIFICATE TRAINING
IN HYDERABAD
NDT TRAINING: ASNT LEVEL I/II training and certification (THEORTICAL +PRACTICAL SESSIONS)
We at STAR NDT offer various program which provide employable skill in Various sector of Oil & Gas / Steel Plants/ Petro Chemical / Power Plants / Aeronautical/ Auto Mobiles / Shipping/ mining & Drilling/Constructions etc with attractive salary
STAR NDT inspections and technical services is one of the best Training and Testing Center has been providing nondestructive testing with a focused training that combine the best of theory and practical application in various field . Additionally, our Professional Consulting Services offer QA/QC managers the skillful and expertise of NDT personnel who are qualified by years of experience, and achievements.
Star NDT is a best and leading Nondestructive testing center in Hyderabad. Star NDT examinations and certifications are in accordance with international standard SNT-TC-1A . We offer ASNT AMERICAN SOCIETY FOR NON DESTRCUTIVE TSTING CERTIFICATION LEVEL I and II Training services are provided ambient space, well equipped lecture halls, separate practical training rooms with necessary Equipment, accessories, flawed samples for testing.
Our training division offer wide range of training programs & certification in field of quality
Management enrich with focus on practical exposure on total technical training
STAR NDT inspection & technical service in NDT, Quality management and technical Services team behind Star NDT inspections are group of professional who have vast Experience on practical field and that makes star NDT leading service provider and testing Center for NDT and Quality control services. We give expert services in the field of quality control in engineering industries.
Star NDT develop quality importance in order to produce and ensure the level of quality with international standards to make the product life longer and to establish a good market value.
To provide good quality services and training to the professionals to make them more competent and confident in delivering their responsibilities in the level of quality expected from the industry.
Star NDT establish and managed by team of expertise professionals with vast experience in the field of NDT. Our intention is to develop the human resource and their skill to the requirements of global industry in the field of NDT/ Quality assurance/Quality control.
STARNDT –
NON DESTRUCTIVE TESTING SOLUTIONS
STAR NDT training division is one of the best training facilities in Hyderabad India.
STAR NDT courses are well-design to give best training in view of theoretical and practical knowledge
We offers a full range of Ultrasonic Testing, Magnetic Particle Testing, Penetrant Testing and Radiographic testing and Welding Inspection, Qa/Qc courses for oil and gas/mechanical /metallurgy /aeronautical courses on almost continuous basis throughout the year.
We are dedicated to provide Training, Certification & Examination Services and enhance customer satisfaction, through a constantly guiding and improved Quality Management System by setting and reviewing Quality Objectives.
STAR-NDT is a reputed NDT training institute based in Hyderabad. The training institute was established with a clear vision to provide world class training and examination in the field of NDT. STAR NDT Institute of NDT and Inspection Technology is the most preferred NDT/ Inspection/ Welding technology Training institute providing superior quality training and customer service with the courses designed to suit the professional needs of an individual trainee and also an individual organization.
We offer courses which provide 100% job opportunities in India and Abroad with attractive salary and high reputation. We are one of the leading training & service centre in India (Hyderabad, Telangana) with Service in the field of NDT, QA/QC and Oil and Gas.
STAR-NDT Institute of NDT provides quality education and International training. With your dedication and commitment, you will be able to secure a prospective career.
We have train almost candidates across India mostly from Telangana ,Andhra Pradesh, Karnataka, Maharashtra Odhisa ,Bihar, uttar Pradesh , Jharkhand, Delhi, Gujarat, Rajasthan west Bengal
Apart from this we have trained overseas candidate on various NDT test and qc training our participant candidates includes from UAE, Saudi Arabia, Dubai, Oman, Yemen, Qatar, Sudan, , Nigeria, Kenya, Libya, Iraq, Bahrain, Algeria, Egypt, Ghana, Ethiopia, Kenya, Uganda
NDT TRAINING
AND CERTIFICATION
What is NDT?
The field of Nondestructive Testing (NDT) is a very vast, multidisciplinary field that plays a crucial role in assuring that structural components and systems perform their function in a consistently and remuneratively lucrative range.
NDT inspectors and engineers define and implement tests that shows material conditions and imperfections and flaws that might otherwise cause various complication in different sectors and overall industries like it might causes planes to crash, reactors to fail, trains to derail, pipelines to burst, and a variety of less visible, but equipollent troubling events.
These inspections are carried in a manner that does not interfere with the future use of the product or material. In other words, NDT approve components and material to be inspected and quantified without damaging them. Because it sanctions inspection without interfering with a product's final use, NDT provides an excellent balance between quality control and cost-efficacy. Generally verbalizing, NDT applies to industrial inspections.
The technologies that are utilized in NDT are kindred to those utilized in the medical industry, but non living objects are the subjects of the inspections in this field.
NDT courses is considered as important certification widely done by Engineering diploma or degree holders the courses is equally convenient for Civil, Electrical, Electronics, aeronautical ,metallurgy engineering as it is value added for the career enhancement international certification first step get into Quality control field. The courses is designed for enhancing the skills of QA/QC personnel and to emphasis job opportunities in current competitive industry job market.
LCD Projectors
Comfortable classroom
Power point presentation
Specially developed study notes
Examination practice.
We keep latest equipment for practical.
UT equipment – Digital and Analogue
Ultraviolet lights
MPI Yoke, Prods, bench type
Penetrant Testing Chemicals
Films for RTFI practice
Defective Test Plates and Pipes
Many other tools related to qc check
All courses are taken by well qualified trainers and lectures most of the trainers are engineers who work with us on field, well experience practical oriented classes. Our trainers are well versed with subject as they have live experience of on field work.Faculties are well versed with ASME, API, AWS, ANSI, BS, EN, NAS standards which are most commonly used construction standards for power plants, oil field industries, pipelines, refineries, water treatment plants, chemical plants, Aeronautical Engineering etc.
Please contact us for latest fee structure for relevant certification. In the case group joining we offer fees reduction from normal fee structure.
RENEWAL /
RE-CERTIFICATION
NDT personnel are recertified (certificate renewal) by us on reasonable rates based on continuous satisfactory performance in the respective method.
We provides sorts of efforts in providing satisfaction to the employers requiring manpower.Trained person by the STAR NDT training to personnel until the organization gains confidence on the person's proficiency and skills. The organization puts all only shall be supplied to the employers.We challenge the proficiency of our manpower.
We Offer Quality NDT Training in Hyderabad
We understand the changing needs of Customers