RADIOGRAPHY TESTING
SERVICES IN HYDERABAD
Get know internal structure and integrity of the specimen…!!!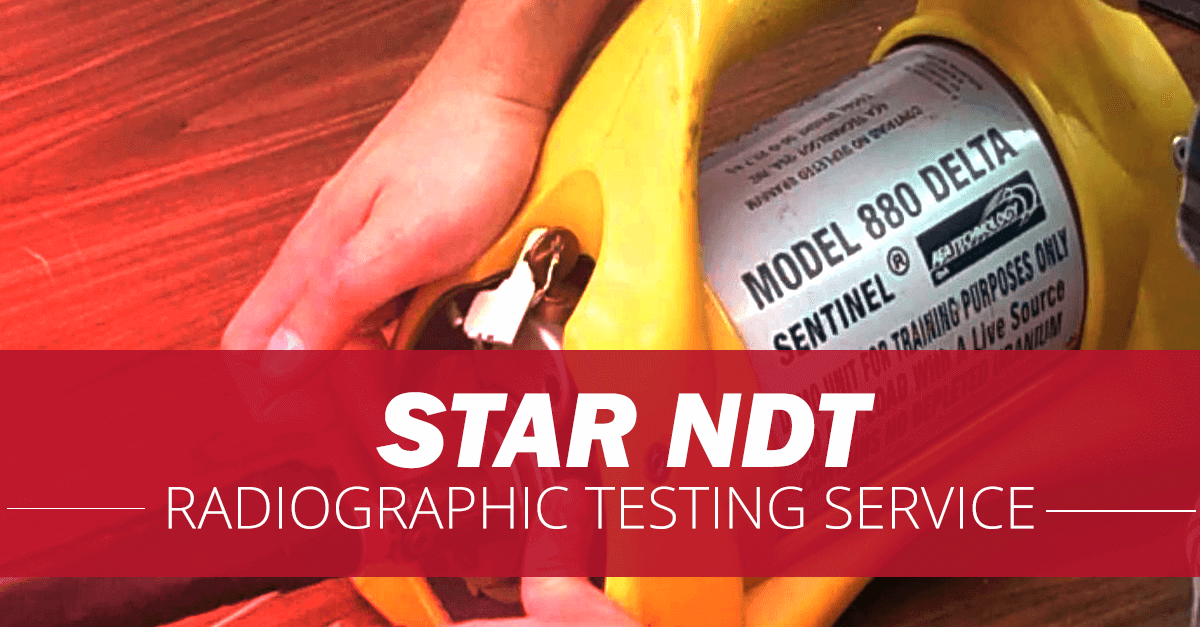 Radiography Testing Services In Hyderabad – Radiography uses x-rays or gamma-rays to produce an image of an object on film. The image is usually natural-size. X-rays and gamma-rays are very short wavelength electromagnetic radiation which can pass through solid material, being partly absorbed during transmission.
Thus, if an x-ray source is placed on one side of a specimen and a photographic film on the other side, an image is obtained on the film of the thickness variations in the specimen, whether these are surface or internal.
Radiography is used in a very wide range of applications including medicine, engineering, forensics, security, etc. In ndt, radiography is one of the most important and widely used methods. Radiography testing (rt) offers a number of advantages over other NDT methods, however, one of its major disadvantages is the health risk associated with the radiation.
In general, rt is method of inspecting materials for hidden flaws by using the ability of short wavelength electromagnetic radiation (high energy photons) to penetrate various materials. The intensity of the radiation that penetrates and passes through the material is either captured by a radiation sensitive film (film radiography) or by a planer array of radiation sensitive sensors (real-time radiography). Film radiography is the oldest approach, yet it is still the most widely used in ndt.
BENEFITS OF OUR
RADIOGRAPHY INSPECTION (MPI) SERVICES AT A LOOK
Both surface and internal discontinuities can be detected
Significant variations in composition can be detected
It has a very few material limitations.
Can be used for inspecting hidden areas (direct access to surface is not required)
Very minimal or no part preparation is required
Permanent test record is obtained
Good portability especially for gamma-ray sources.
In radiography testing, the part to be inspected is placed between the radiation source and a piece of radiation sensitive film. The radiation source can either be an X-ray machine or a radioactive source (Ir-192, Co-60, or in rare cases Cs-137).
The part will stop some of the radiation where thicker and more dense areas will stop more of the radiation. The radiation that passes through the part will be expose the film and forms a shadow graph of the part.
The film darkness (density) will vary with the amount of radiation reaching the film through the test object where darker areas indicate more exposure (higher radiation intensity) and lighter areas indicate less exposure (lower radiation intensity).
The variation in the image darkness can be used to determine thickness or composition of material and would also reveal the presence of any flaws or discontinuities inside the material.
The method is applicable used to detect discontinuities within the internal structure of welds.
STAR NDT IS LEADING TEAM IN QUALITY INDUSTRY, WE PREPARE YOU IN BEST ATMOSPHERE OF TRAINING AND FLAWLESS SERVICES
contact us
ABOUT US