STAR NDT SERVICES IN HYDERABAD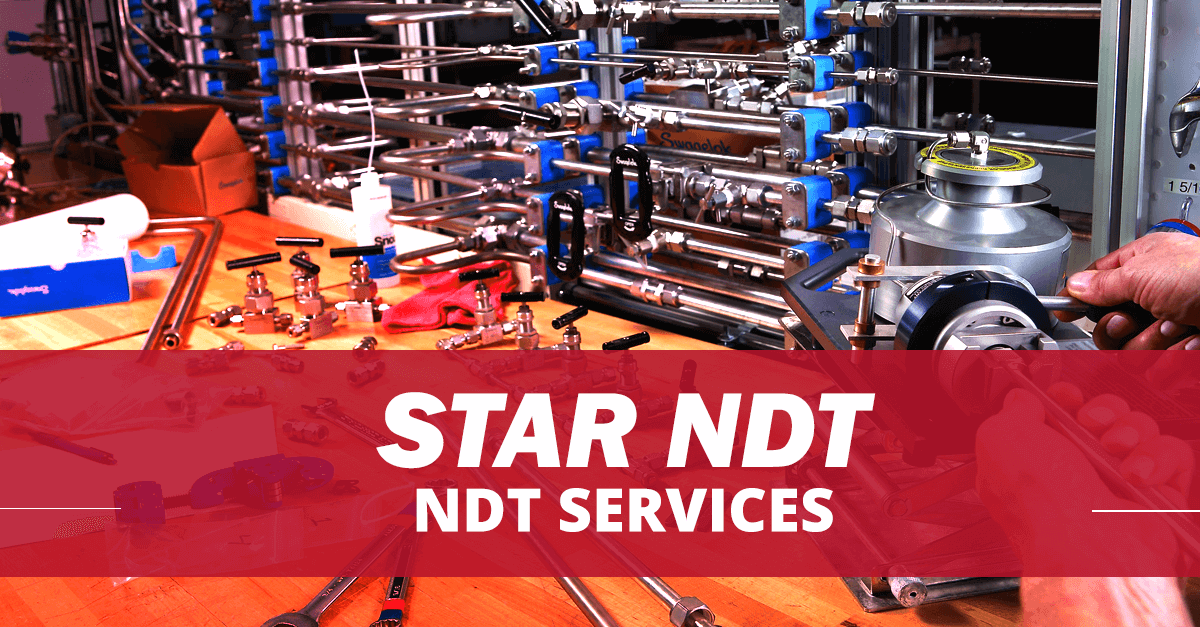 We at 'STAR NDT' provide reliable Ndt Services In Hyderabad inspection services on different testing methods as per the client needs.
Our core competence includes experienced team of NDT Level II, III certified professionals on state of art equipment's & approved testing procedures that meets national and international standards. We can perform inspection both in-house and onsite at your site or works.
STAR NDT is one of the leading providers of Non-Destructive Testing, Inspection and Advisory services to the Oil & Gas, Petrochemical, Defence and General Engineering Industries.
We provide non-destructive testing, auditing, and inspection related services in various manufacturing sectors. STAR NDT offers a combination of basic and innovative inspection service, distinguishing itself as an advanced NDT provider.
We use best techniques for non – destructive testing (NDT), material testing and welding quality to verify the reliability and safety of your products, equipment or material. Our services can support production processes, quality control and compliance with regulations, as well as new structures, pipelines, plant maintenance and planned shutdown inspection and many more as per client requirement.
Our goal is to maximize your put up time by minimizing downtime with fast, consistent and Reliable inspection techniques and Proving Solution to our Clients through Creativity & Innovations in NDT Techniques.
Our highly skilled team of expert technicians is based at various locations across India and offer on-site inspection.
We have extensive experience supplying personnel and consultancy services for global assignments and international projects.
We Offer Quality NDT Services Hyderabad
We understand the changing needs of Customers