MAGNETIC PARTICLE TESTING
SERVICES HYDERABAD
Track Discontinuities in Ferrous Materials before it get delayed, …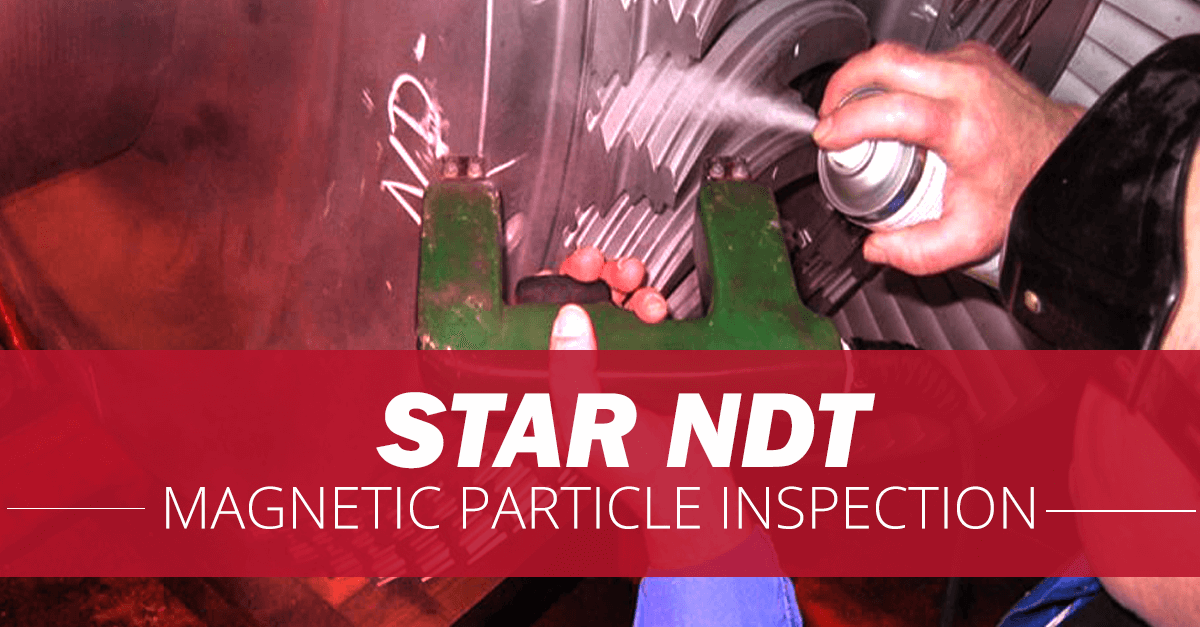 Surface and subsurface flaws in ferrous materials can lead to component and production slow down but are often not simple to spot in time.
STARNDT services offers magnetic particle inspections (MPI) – a non-destructive testing (NDT) method for detecting discontinuities in ferrous materials. We can determine a part's serviceability or similarity to required benchmarks, sparing you future costs and delays.
Our technicians are trained and certified as per standards and are capable of analyzing the best ndt method for your component
BENEFITS OF OUR
MAGNETIC PARTICLE INSPECTION (MPI) SERVICES AT A LOOK
Illustrating high-quality measures
Preventing disappointments that happen from imperfect components or parts during assembly
Quik and reliable results
It shows surface and near surface defects, and these are the most serious ones as they concentrate stresses
Large or small objects can be examined
Acceptance standards, Codes and Specifications
Magnetic particle Inspection (MPI) is a non-destructive testing (NDT) process for detecting surface and shallow subsurface discontinuities in ferromagnetic materials such as iron, nickel, cobalt, and some of their alloys. The process puts a magnetic field into the part.
The piece can be magnetized by direct or indirect magnetization. Direct magnetization occurs when the electric current is passed through the test object and a magnetic field is formed in the material. Indirect magnetization occurs when no electric current is passed through the test object, but a magnetic field is applied from an outside source.
The magnetic lines of force are perpendicular to the direction of the electric current, which may be either alternating current (AC) or some form of direct current (DC) (rectified AC). The presence of a surface or subsurface discontinuity in the material allows the magnetic flux to leak, since air cannot support as much magnetic field per unit volume as metals.
To identify a leak, ferrous particles, either dry or in a wet suspension, are applied to a part. These are attracted to an area of flux leakage and form what is known as an indication, which is evaluated to determine its nature, cause, and course of action, if any.
The method is applicable to all metals which can be strongly magnetized – ferritic steels and irons, but not generally austenitic steels.
STAR NDT IS LEADING TEAM IN QUALITY INDUSTRY, WE PREPARE YOU IN BEST ATMOSPHERE OF TRAINING AND FLAWLESS SERVICES
contact us
ABOUT US